Here is the information that you are requesting:
Building for Success at the First Line of Business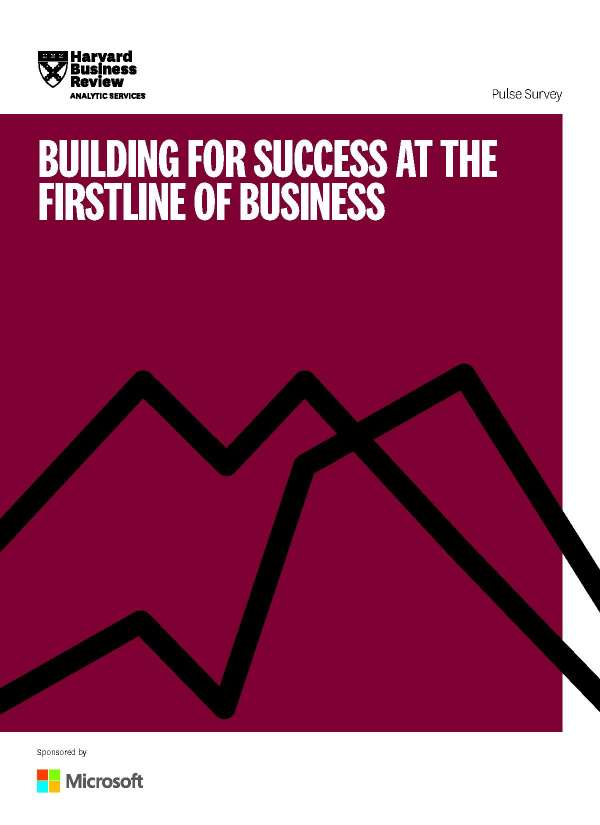 Microsoft partnered with Harvard Business Review Analytic Services to examine the unique role and importance of the Firstline Workforce within the context of digital transformation across five industries: retail, manufacturing, hospitality, public sector, and health care. This report highlights the results of a survey exploring opportunities to build more intuitive, empowering experiences for Firstline Workers with a look at what it takes to empower them to do their best work.
Where Should We Send This Information?
Thank you for requesting this information. Please enter your email address below so that we know where to send it.