Here is the information that you are requesting:
Microsoft Teams increases collaboration in the modern workplace at Microsoft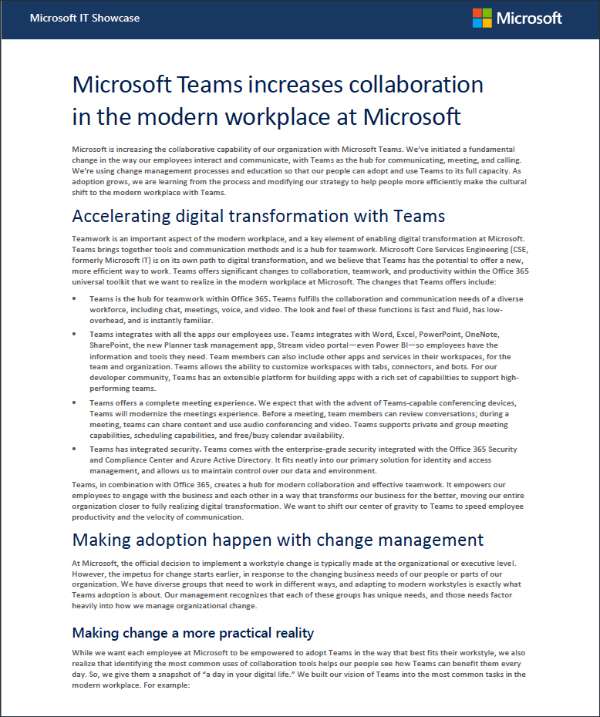 Ever wonder how Microsoft is consistently ranked in the top 20 best tech companies to work for? For one, they integrate the collaboration solutions they create, increasing employee effectiveness and morale. With Teams, their employees can get up to speed during morning coffee, connect across the company, and hold meetings from anywhere--facilitating a culture of collaboration. Check out the full story and contact us to learn how we can help you adopt the best collaboration solution on the market.
Where Should We Send This Information?
Thank you for requesting this information. Please enter your name and email address below so that we know where to send it.