Here is the information that you are requesting:
Unblocking Teamwork: Four tools and strategies to improve collaboration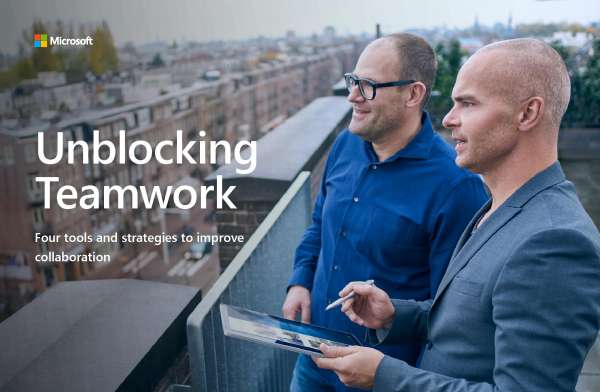 In an IDG study, 56% of enterprises and 66% of small and medium-sized businesses (SMB) plan to implement a unified communications and collaboration solution. If you haven't considered upgrading your workplace tools, it's time to learn the benefits of upgrading to a modern workplace. Tools like Microsoft 365 with Teams can help your workers become more productive and communicate better, saving time, money, and enabling your workforce to achieve more. Contact us today to find out more.
Where Should We Send This Information?
Thank you for requesting this information. Please enter your name and email address below so that we know where to send it.