Here is the information that you are requesting:
Hyperconverged Infrastructure for VDI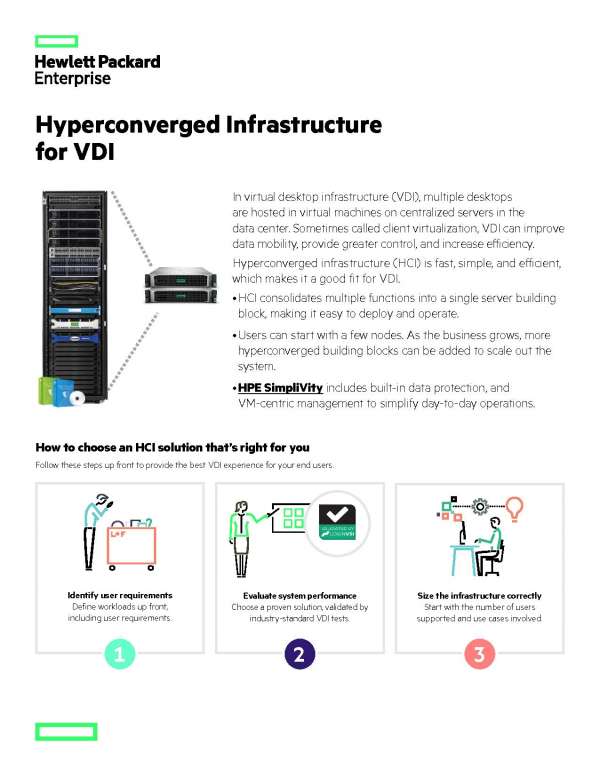 This infographic tells why hyperconverged--and HPE SimpliVity in particular--is a great fit for organizations with a VDI (virtual desktop infrastructure) environment.
Where Should We Send This Information?
Thank you for requesting this information. Please enter your name and email address below so that we know where to send it.