Here is the information that you are requesting:
Intelligent security for the modern workplace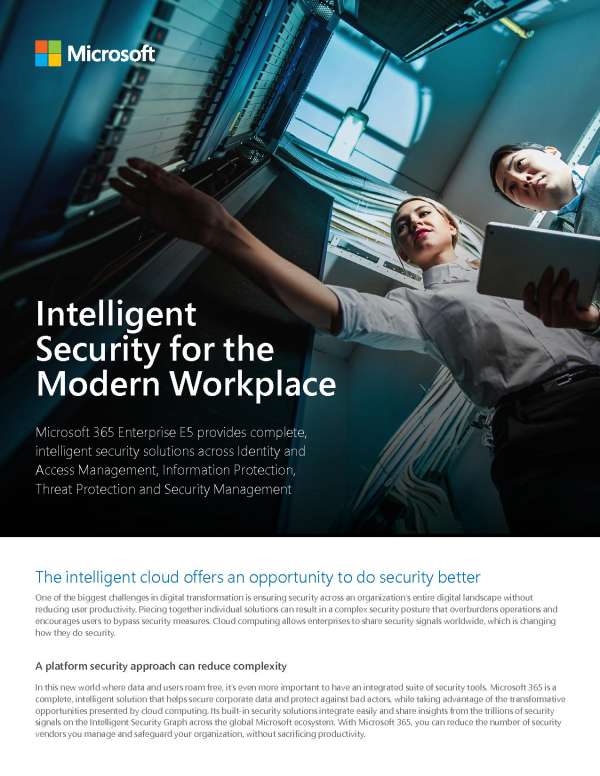 Microsoft 365 E5 security covers a broad range of functions that work together to produce an easy-to-implement, effective, and cohesive system that is backed by continuous learning through ever expanding data.
Where Should We Send This Information?
Thank you for requesting this information. Please enter your name and email address below so that we know where to send it.