Here is the information that you are requesting:
Migrating an open source PaaS solution to Azure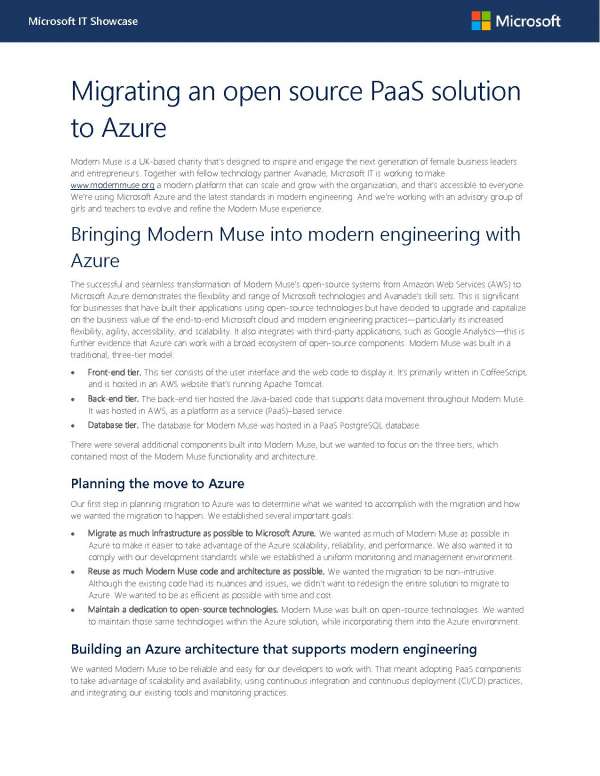 Modern Muse, a UK-based charity, lifted their existing AWS solution and shifted it to Azure without significant code changes. At Synergo Group, we can help you in your migration journey also. You'll be amazed on what you can accomplish with tools like Azure. Contact us today to learn more.
Where Should We Send This Information?
Thank you for requesting this information. Please enter your name and email address below so that we know where to send it.