Here is the information that you are requesting:
The Total Economic Impact of Microsoft 365 Education: Improving student learning while reducing cost and effort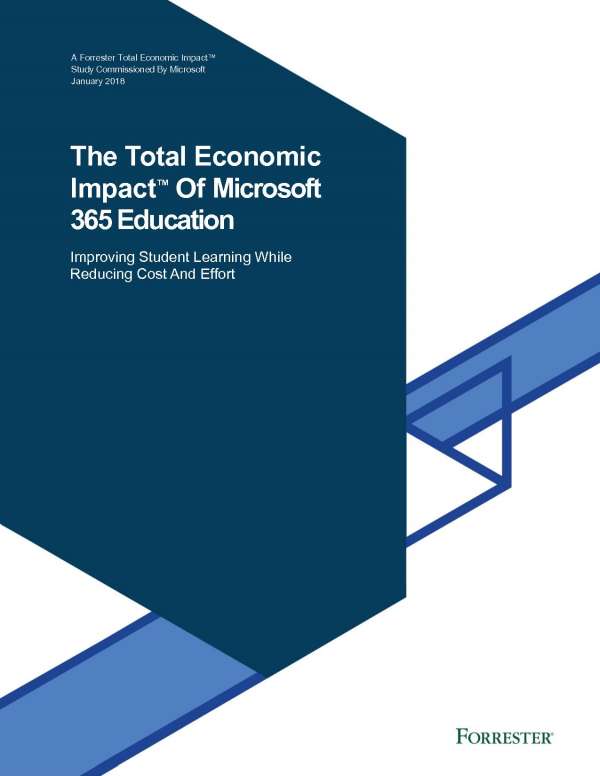 Forrester interviewed five large school districts to discover what impact moving to Microsoft 365 had on their budgets and, more importantly, the experiences of their students and teachers. The results are significant.
Where Should We Send This Information?
Thank you for requesting this information. Please enter your name and email address below so that we know where to send it.