Here is the information that you are requesting:
Using Azure and Visual Studio Team Services for open-source development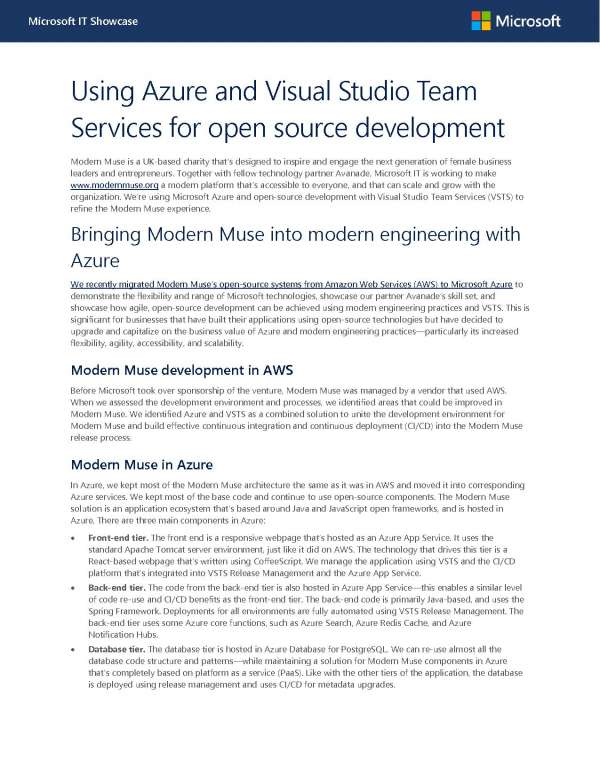 If you want to integrate more modern engineering practices using open-source technologies, now is the time to act. Azure offers a significant cost savings and business value, allowing customers to achieve more on all their workloads. At Helixeon, Inc., we help support your open-source needs. Contact us today to speak with one of our dedicated professionals.
Where Should We Send This Information?
Thank you for requesting this information. Please enter your name and email address below so that we know where to send it.