Here is the information that you are requesting:
2019 Access Management Index, Executive Summary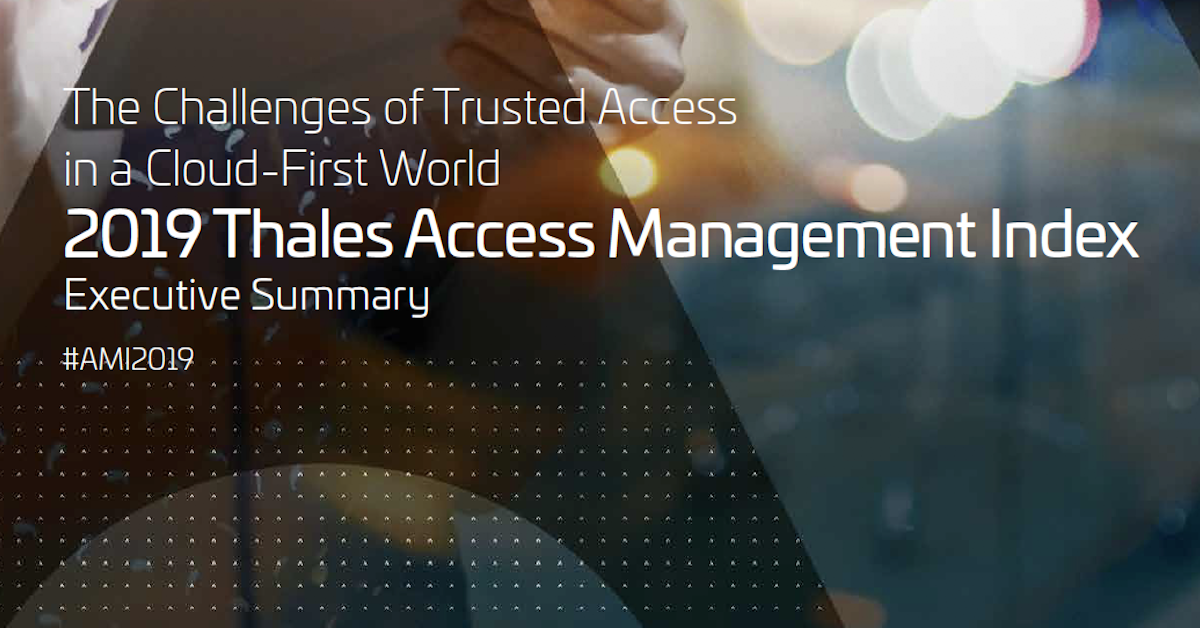 This report, "2019 Thales Access Management Index," provides an overview of cloud security methods. While organizations are embracing the cloud, they are still wary of the possibilities that the risks may outweigh the benefits. This piece summarizes the results of a study that shows the need for more stringent cloud security. The most popular choices for added security are 2-factor authentication, smart single sign-on, and biometric authentication. For more information on enabling these capabilities, contact us today.
Where Should We Send This Information?
Thank you for requesting this information. Please enter your email address below so that we know where to send it.