Here is the information that you are requesting:
WS + SQL 2008 Extended Security Updates FAQ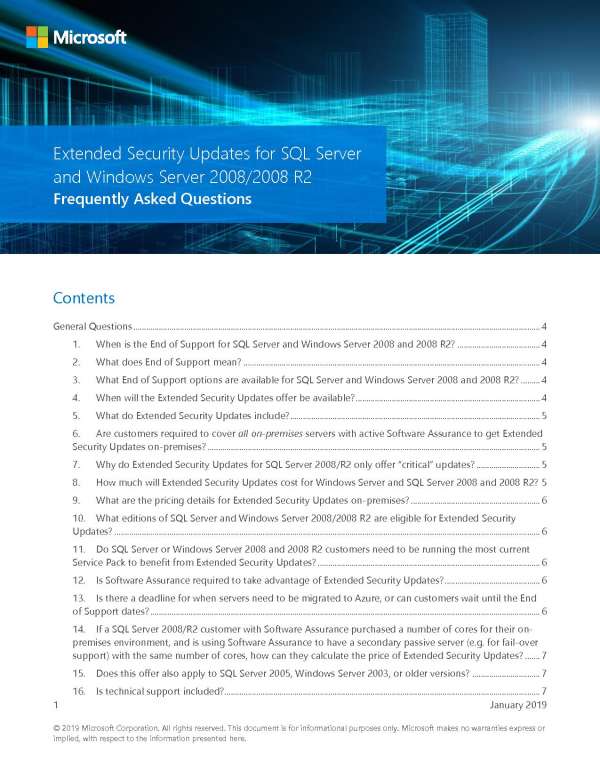 As the end of support for Windows Server SQL Server 2008/2008 R2 approaches, questions will undoubtedly arise, especially relating to the Extended Security Updates offered by Microsoft. This document is here to answer those questions.
Where Should We Send This Information?
Thank you for requesting this information. Please enter your name and email address below so that we know where to send it.