Here is the information that you are requesting:
SQL Server 2008 and 2008 R2 end of support is coming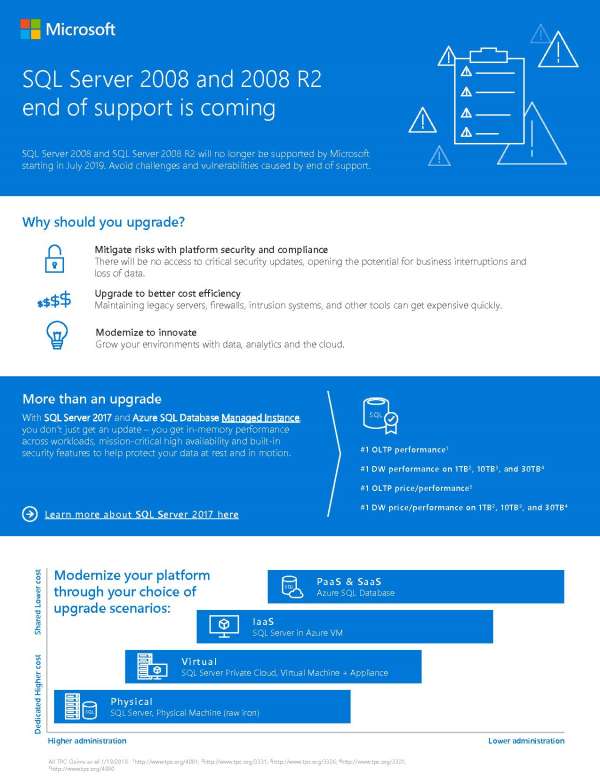 As the saying goes, all things must come to an end. With end of support nearing for SQL Server 2008 and 2008 R2, this solution brief provides information to help you make a smooth transition and an overview of the new features you can benefit from in SQL Server 2017 and the Azure SQL Database Managed Instance.
Where Should We Send This Information?
Thank you for requesting this information. Please enter your name and email address below so that we know where to send it.