Here is the information that you are requesting:
Enterprise cloud strategy for nonprofits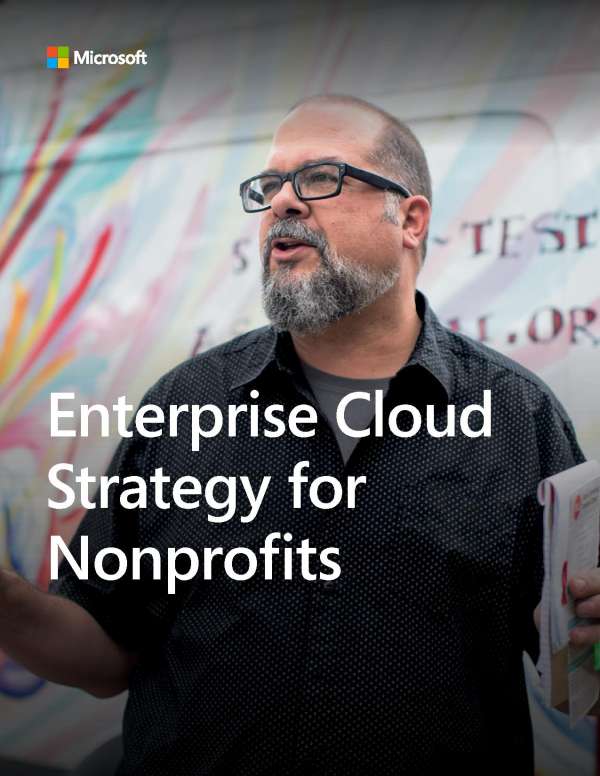 By their very nature, nonprofit organizations must constantly find ways to do more with less. Moving your technology workloads to the cloud can help you accomplish that while accelerating innovation and enhancing security. Download the e-book "Enterprise Cloud Strategy for Nonprofits" to learn how using Azure cloud services can help make your organization more productive, innovative, and flexible, and help you drive greater societal impact.
Where Should We Send This Information?
Thank you for requesting this information. Please enter your name and email address below so that we know where to send it.