Here is the information that you are requesting:
Learn Azure in a Month of Lunches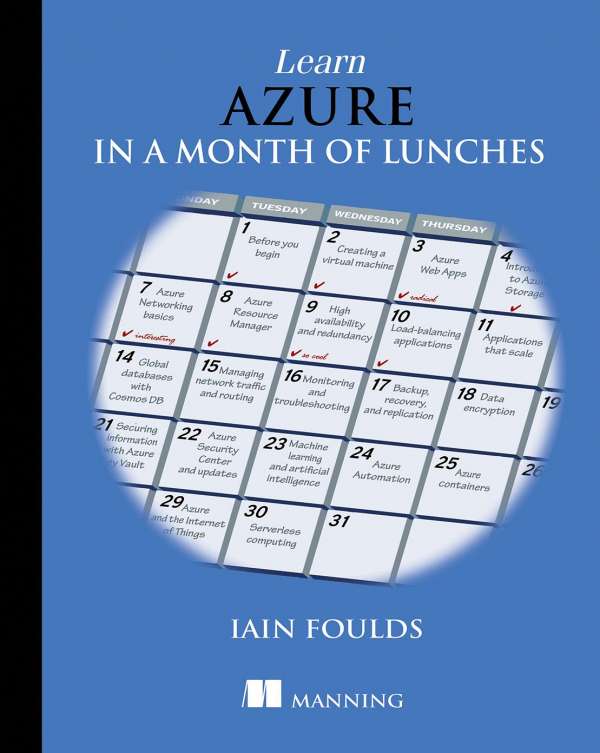 Manning publishes high-quality books and videos for technology professionals like you. Use this special discount code to save 40% on all eBooks, pBooks, MEAPs, and liveVideo courses at manning.com-- including Learn Azure in a Month of Lunches. Just enter azuremsft in the Promotional Code box when you check out.
Where Should We Send This Information?
Thank you for requesting this information. Please enter your name and email address below so that we know where to send it.