Here is the information that you are requesting:
Benefits of using Windows Server and SQL Server on Azure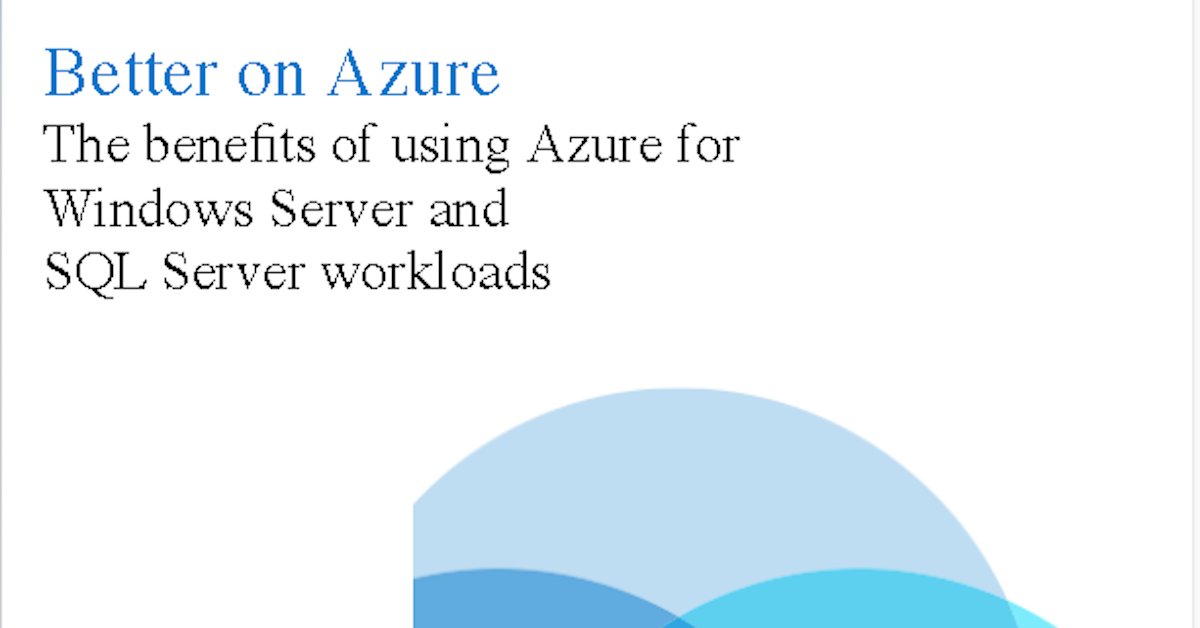 This whitepaper highlights why Azure makes sense for applications that rely on SQL Server or Windows Server, based on four themes: security, innovation, hybridity, and cost.
Where Should We Send This Information?
Thank you for requesting this information. Please enter your name and email address below so that we know where to send it.