Here is the information that you are requesting:
Unlock more value for your business with Microsoft Surface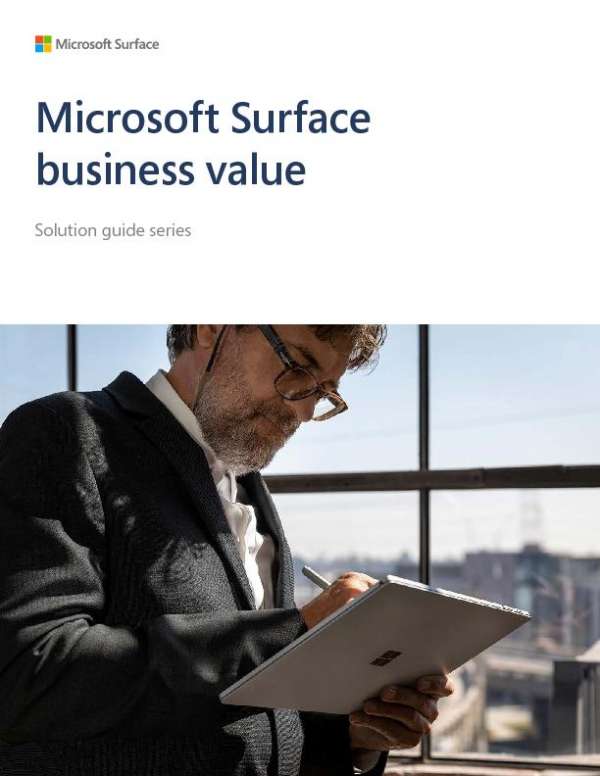 Are your teams using the right devices to see a real impact? Surface, combined with Microsoft 365 for enterprise, increases the efficiency of deploying, managing, and securing devices while keeping teams productive and reducing your cost of risk. Surface is more than just a device; it's a tool for success. Learn more about Surface business value with this free Solution guide.
Where Should We Send This Information?
Thank you for requesting this information. Please enter your name and email address below so that we know where to send it.