Here is the information that you are requesting:
Bienvenido al libro electrónico de Microsoft 365 y Surface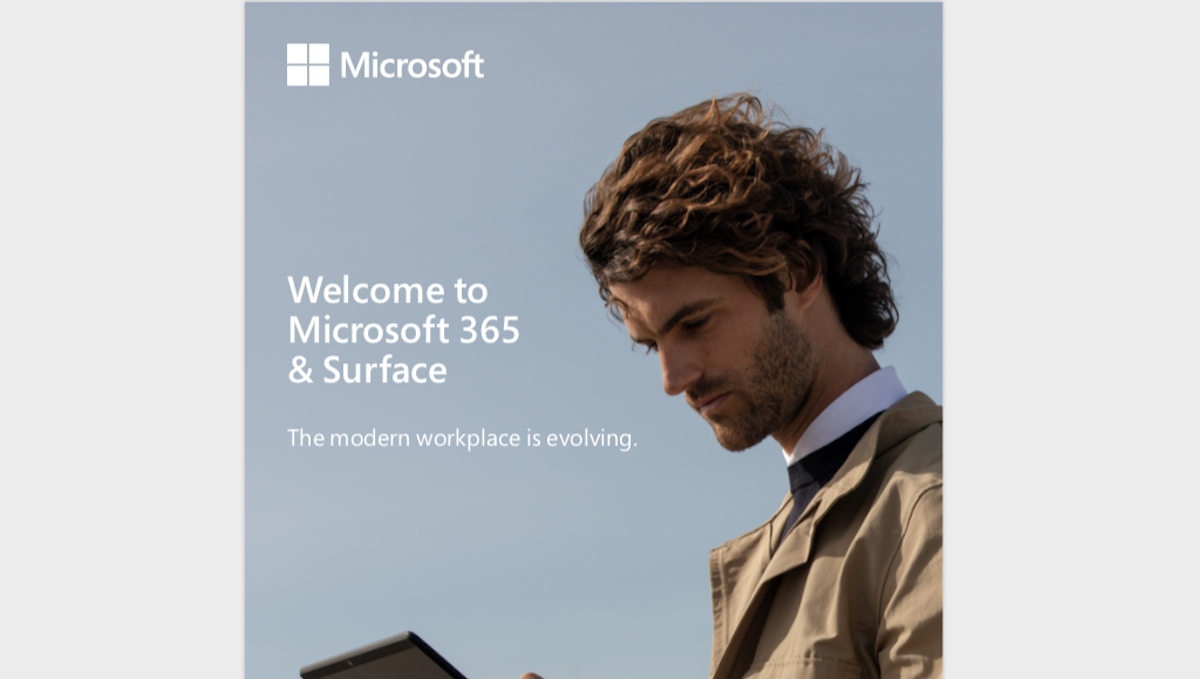 Este libro electrónico explica las maneras en que el lugar de trabajo moderno está evolucionando y cómo Microsoft Surface le proporciona las herramientas necesarias para que pueda responder.
Where Should We Send This Information?
Thank you for requesting this information. Please enter your name and email address below so that we know where to send it.