Here is the information that you are requesting:
Leveling the Playing Field -- Competing in the Digital Age with Dynamics 365 (eBook)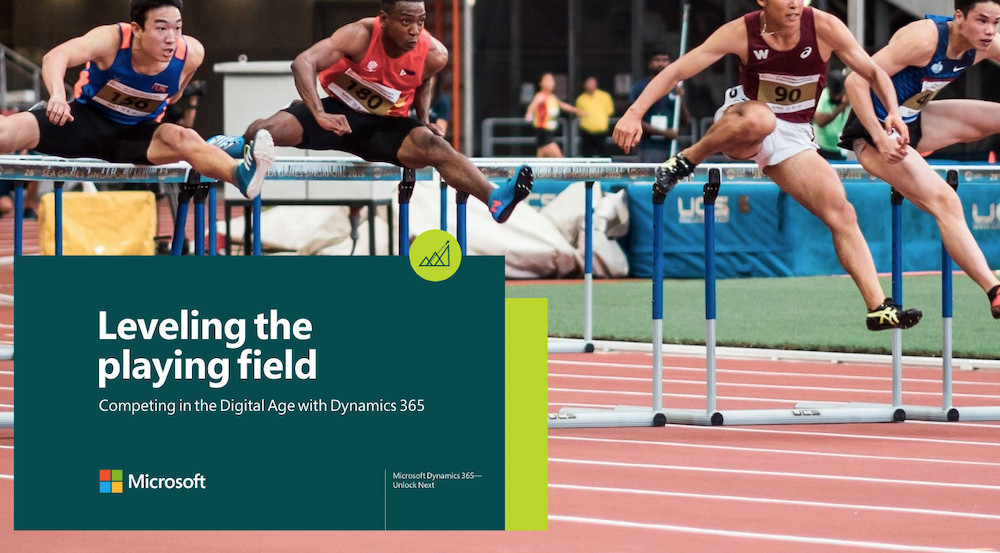 Nivelar el campo de juego: la competencia en la era digital con Dynamics 365 (eBook)  Es momento de conocer una nueva perspectiva en torno a las aplicaciones empresariales, la infraestructura y la IA. Este eBook de temática deportiva que invita a la reflexión se centra en cómo las empresas están aprovechando el poder de la IA para impulsar un crecimiento ambicioso.  Una solución de administración ganadora ayuda a las empresas a mejorar los resultados de los clientes y a tomar mejores decisiones al conectar todos los flujos de trabajo en una solución integrada con un aspecto familiar. A medida que las empresas escalan, necesitan una solución flexible que ofrezca una visión integral de su negocio, algo que los sistemas independientes simplemente no pueden proporcionar. 
Where Should We Send This Information?
Thank you for requesting this information. Please enter your name and email address below so that we know where to send it.