Here is the information that you are requesting:
6 ways to kickstart DevSecOps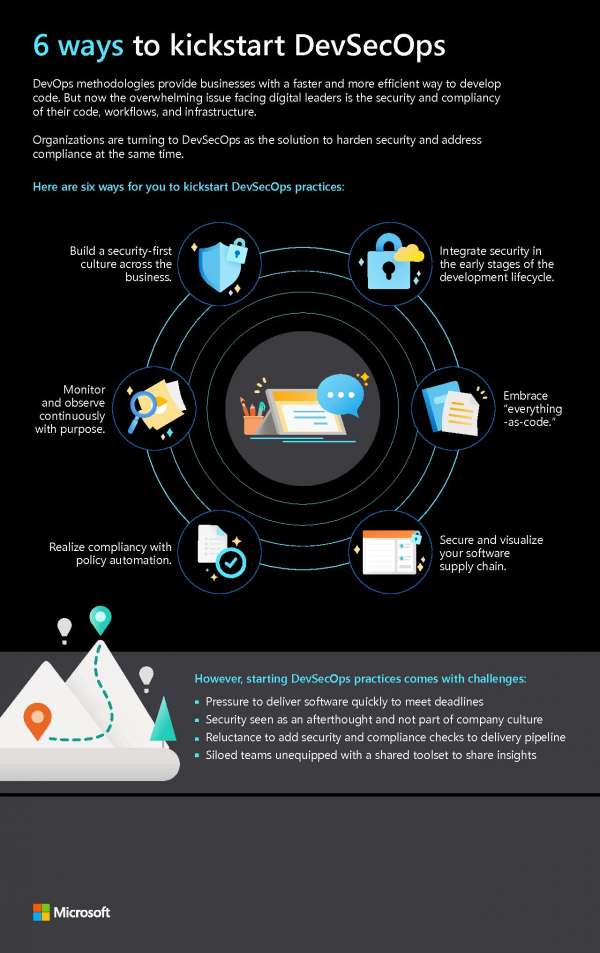 DevOps methodologies provide businesses with a faster and more efficient way to create and deliver code—and organizations are turning to DevSecOps as the solution to harden security and address compliance at the same time. Sign up to stay connected. We'll show you 6 ways to kickstart DevSecOps and integrate security into your practices.
Where Should We Send This Information?
Thank you for requesting this information. Please enter your name and email address below so that we know where to send it.