Here is the information that you are requesting:
Leveraging Advanced Analytics to Detect User Security Threats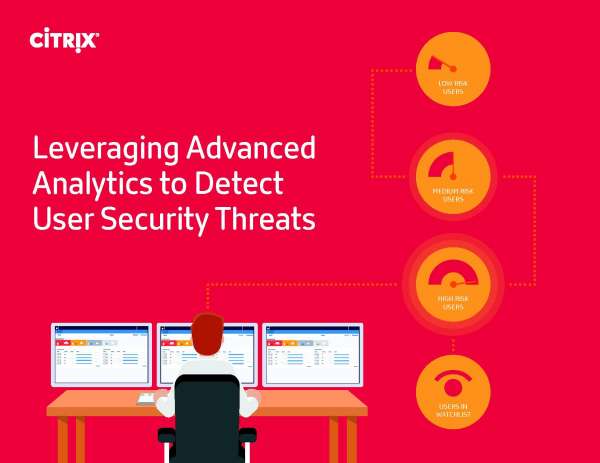 This eBook explores the trends reshaping threat landscapes, the challenges and risks they pose to IT and how Citrix Analytics addresses them by using artificial intelligence and machine learning to deliver deeper insights.
Where Should We Send This Information?
Thank you for requesting this information. Please enter your name and email address below so that we know where to send it.