Here is the information that you are requesting:
The total economic impact of Microsoft Office 365 threat intelligence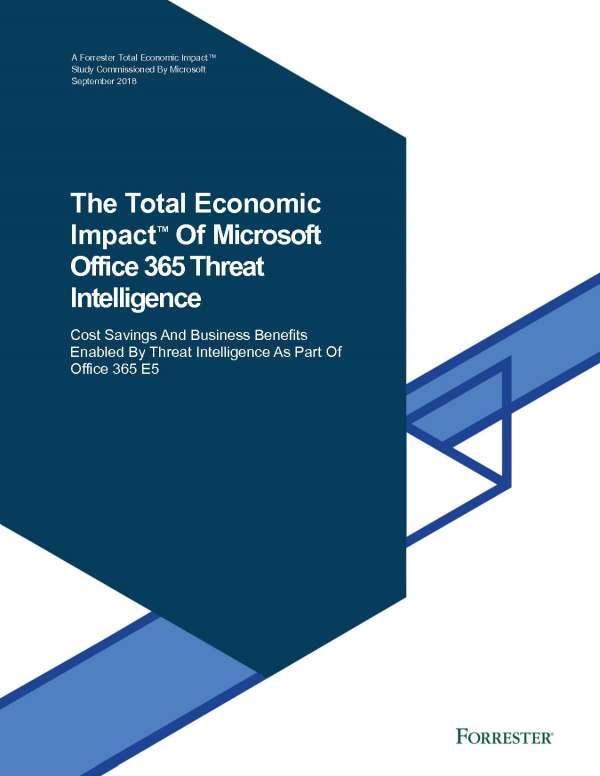 How much is your patchwork of third-party security solutions actually costing you? This economic impact study examines the value of a single, integrated security system--Microsoft Office 365 Threat Intelligence. It also explores the benefits of a system that works to proactively identify and respond to threats across an entire organization.
Where Should We Send This Information?
Thank you for requesting this information. Please enter your name and email address below so that we know where to send it.