Here is the information that you are requesting:
Conquer the Cloud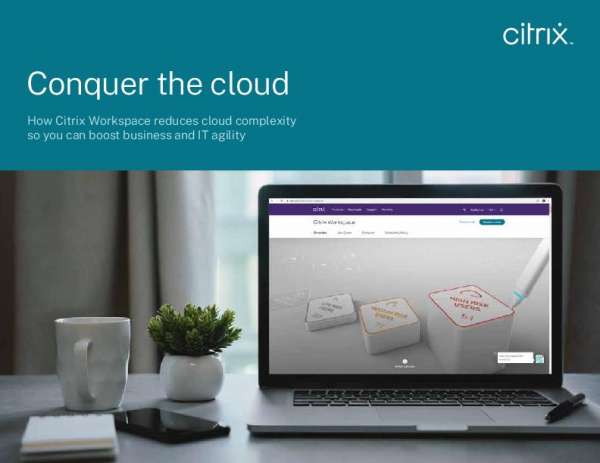 Emerging technologies like AI, analytics, and hybrid and multi-cloud computing are helping organizations drive innovation, but they're also creating highly complex infrastructures. Read this solution guide to see how Citrix Workspace reduces cloud complexity, minimizes security threats, delivers a better user experience and enables IT teams to efficiently manage infrastructure.
Where Should We Send This Information?
Thank you for requesting this information. Please enter your name and email address below so that we know where to send it.