Here is the information that you are requesting:
Cloud Migration Checklist: Simple steps to start your migration today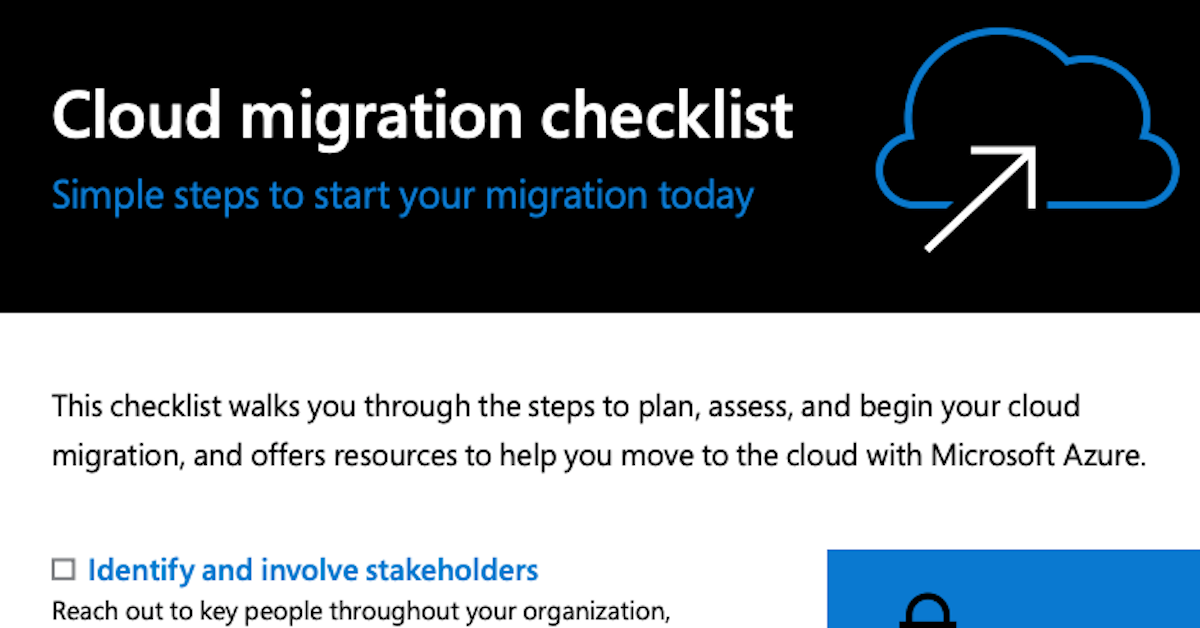 This migration checklist provides easy, step-by-step guidance on the tools, planning, and resources you'll need to migrate your apps, data, and infrastructure to the cloud with confidence—no matter where you currently are in the process.
Where Should We Send This Information?
Thank you for requesting this information. Please enter your name and email address below so that we know where to send it.