Here is the information that you are requesting:
7 best practices to securely deploy enterprise-grade apps to mobile users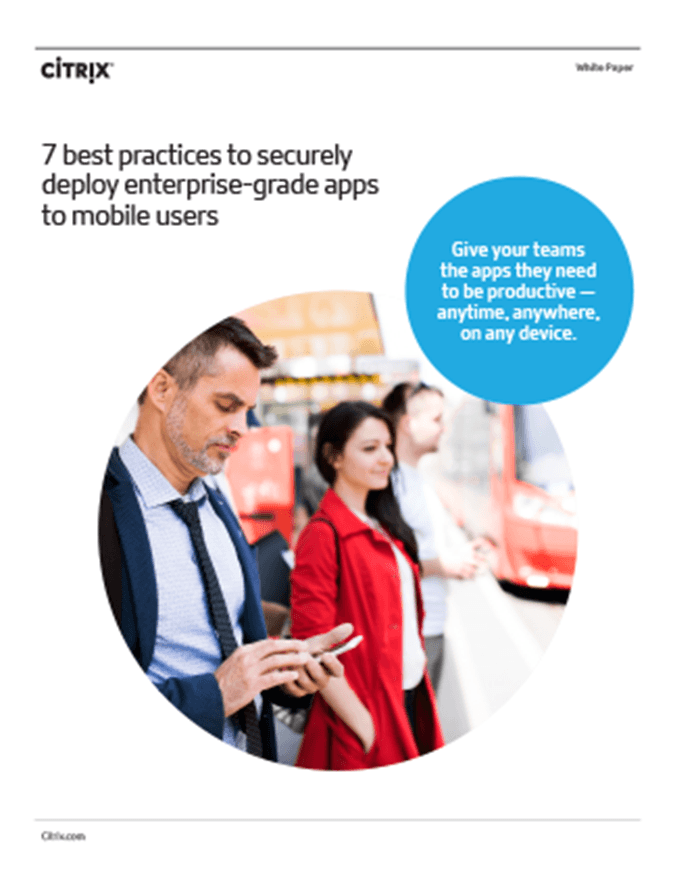 The guide provides a great launching point for discussions about evolving a Citrix Workspace. Download it for a look at seven critical steps for deploying enterprise-grade apps to mobile users including: • Evaluating and building an effective mobile strategy • Saving resources by deploying third-party apps • Getting the most out of virtualized desktops and apps
Where Should We Send This Information?
Thank you for requesting this information. Please enter your name and email address below so that we know where to send it.