Here is the information that you are requesting:
Three Signs It's Time to Move to a Digital Workspace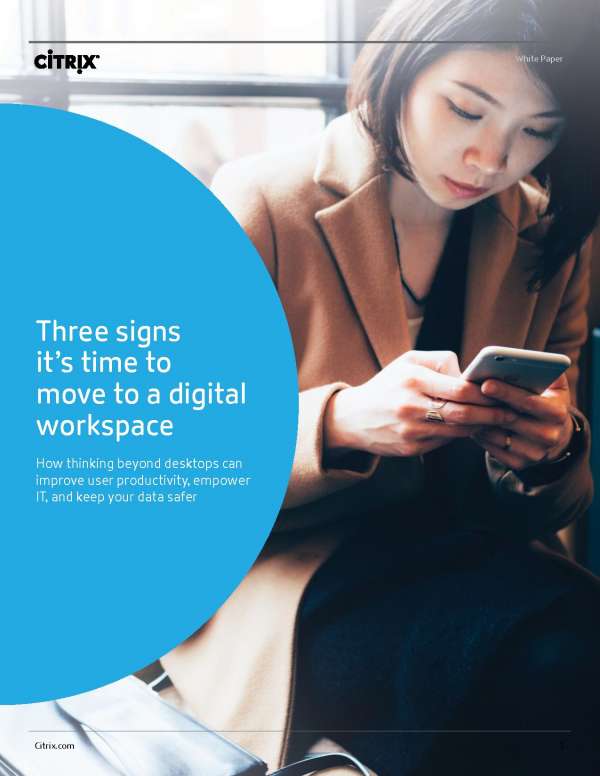 The whitepaper describes how you can improve business agility with a fully integrated, secure digital workspace.
Where Should We Send This Information?
Thank you for requesting this information. Please enter your name and email address below so that we know where to send it.