Here is the information that you are requesting:
Dynamics 365 automates complex transactions and business processes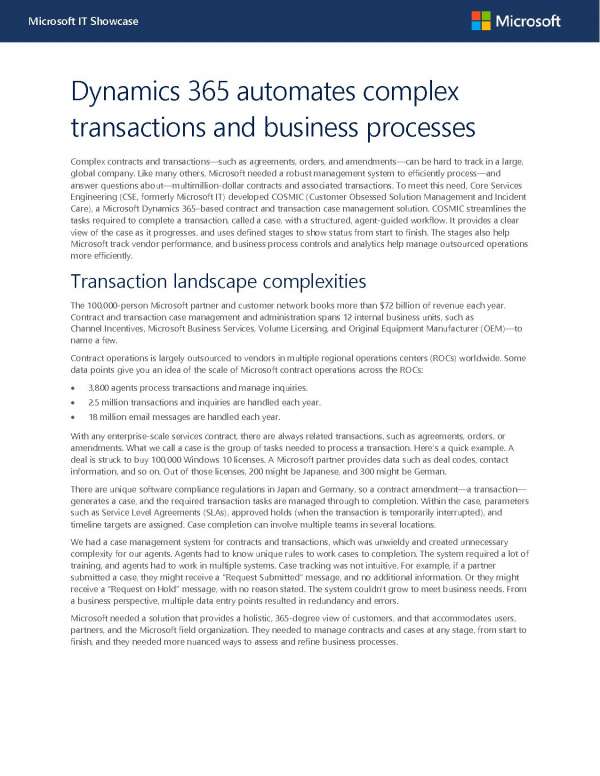 Microsoft developed COSMIC (Customer Obsessed Solution Management and Incident Care) to help streamline the tasks required to complete a transaction. It provides a clear view of the case as it progresses and uses defined stages to show status from start to finish. It's one tool of many that your business can leverage with Microsoft Dynamics 365. Contact us for more.
Where Should We Send This Information?
Thank you for requesting this information. Please enter your name and email address below so that we know where to send it.