Here is the information that you are requesting:
Microsoft uses analytics and data science to enhance the user experience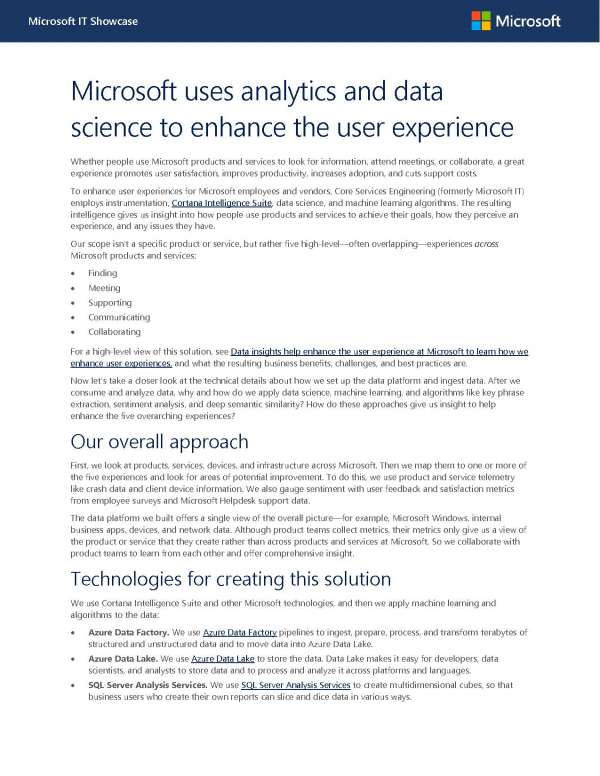 People need solutions that are easy to use and provide a great customer experience. Microsoft has made this a core tenant of solution usability. With products like Azure Data Factory, Azure Data Lake, and SQL Server Analysis Services, Microsoft has created a data platform that allows them to collaborate and scale. Contact us to find out how we can help you integrate this same tech.
Where Should We Send This Information?
Thank you for requesting this information. Please enter your name and email address below so that we know where to send it.