Here is the information that you are requesting:
Transforming sales: Microsoft removes obstacles and gives back time with Dynamics 365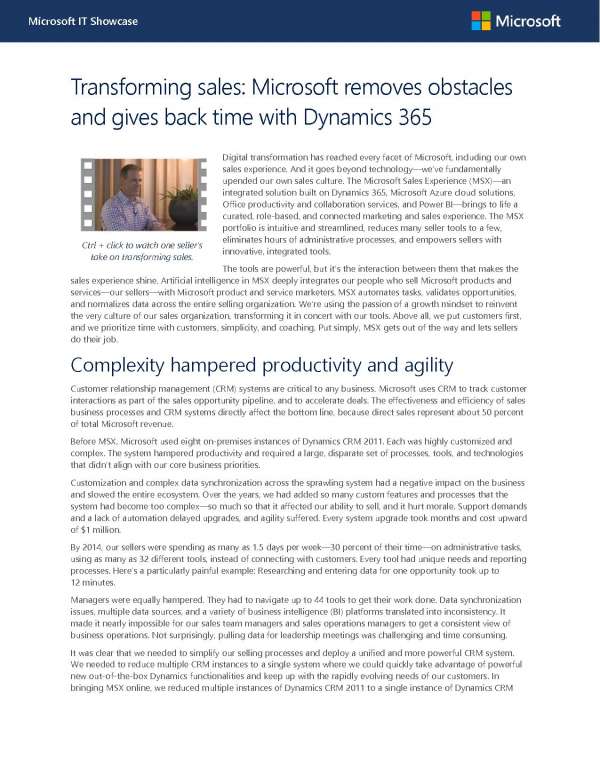 Digital transformation has reached every business, including Microsoft. With the change, Microsoft has undergone a revamp of their sales culture. With tools like Dynamics 365, Azure cloud solutions, and Office productivity, they've created a curated sales experience that eliminates hours of administrative processes to empower sellers with innovative tools.
Where Should We Send This Information?
Thank you for requesting this information. Please enter your name and email address below so that we know where to send it.