Here is the information that you are requesting:
How Microsoft planned and deployed Skype for Business to the Office 365 Enterprise E5 cloud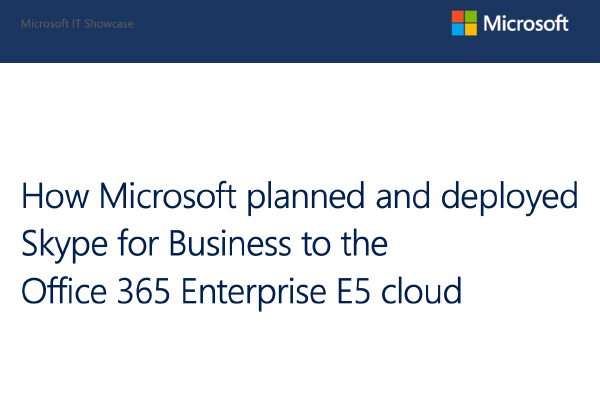 The cloud offers you the opportunity to save on IT infrastructure costs, improve employee and customer satisfaction, and accelerate time-to-market for many products, and that's not all. But simply discussing a move to the cloud won't get you those benefits or any others, that's why you need to act and begin the journey. And JTC Consulting Ltd is here to help. Contact us today to find out how we can assist you on your journey to the cloud.
Where Should We Send This Information?
Thank you for requesting this information. Please enter your name and email address below so that we know where to send it.