Here is the information that you are requesting:
Field Work Demands Rugged Technology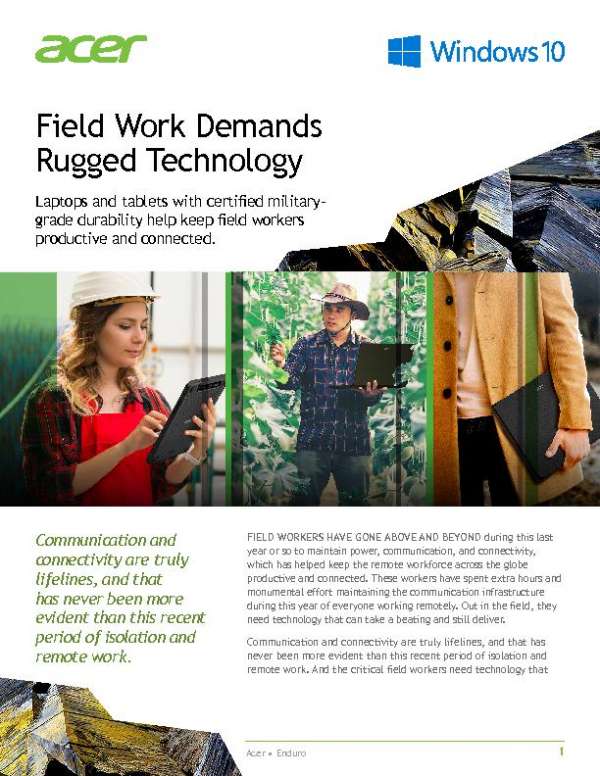 Field workers benefit significantly from a laptop designed to take a beating and continue performing at an optimal level. MIL-STD 810G and IP rated, the Acer Enduro line of laptops from M&A Technology meets these requirements — helping to keep field workers productive and connected in the harshest environments. Download the solution brief for an overview of Acer Enduro's capabilities, and contact a M&A Technology Acer expert for a free consultation on equipping field workers with productivity-boosting technology.
Where Should We Send This Information?
Thank you for requesting this information. Please enter your email address below so that we know where to send it.