Here is the information that you are requesting:
LED Display Business Collection Solution Guide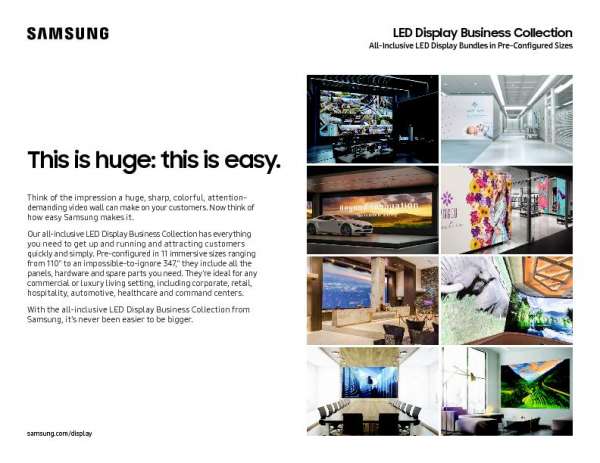 Getting bigger and bolder has never been easier. Samsung's all-inclusive LED Display Business Collection has everything you need to get up and running and impress customers. Pre-configured in 11 immersive sizes ranging from 110" to an impossible-to-ignore 347", they include all the necessary panels, hardware and spare parts. They're ideal for any commercial setting, including corporate, retail, hospitality, automotive, healthcare and command centers. With the all-inclusive LED Display Business Collection from Samsung, it's never been easier to be bigger and bolder. Contact M&A Technology when you are ready to make a bigger, bolder impression on your customers.  
Where Should We Send This Information?
Thank you for requesting this information. Please enter your email address below so that we know where to send it.