Here is the information that you are requesting:
True Interactivity for Bringing People Together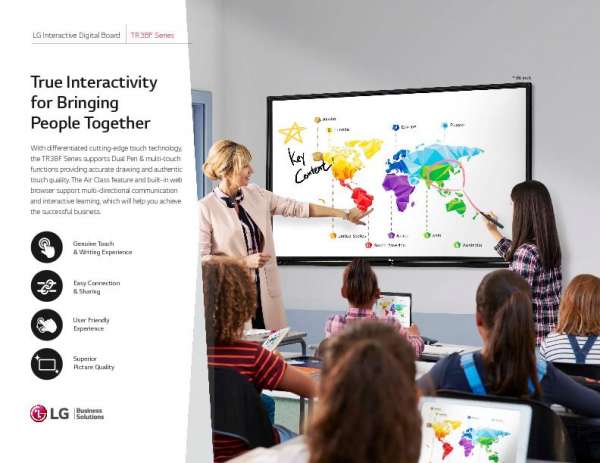 Read the Solution Guide to learn how differentiated cutting-edge touch technology in the LG's TR3BF Series interactive digital board ensures true interactive connectivity in your learning space. Read the Solution Guide for more details, then contact M&A Technology to start bringing your people closer together with LG Business Solutions.
Where Should We Send This Information?
Thank you for requesting this information. Please enter your email address below so that we know where to send it.