Here is the information that you are requesting:
Extensive Productivity for Your Businesses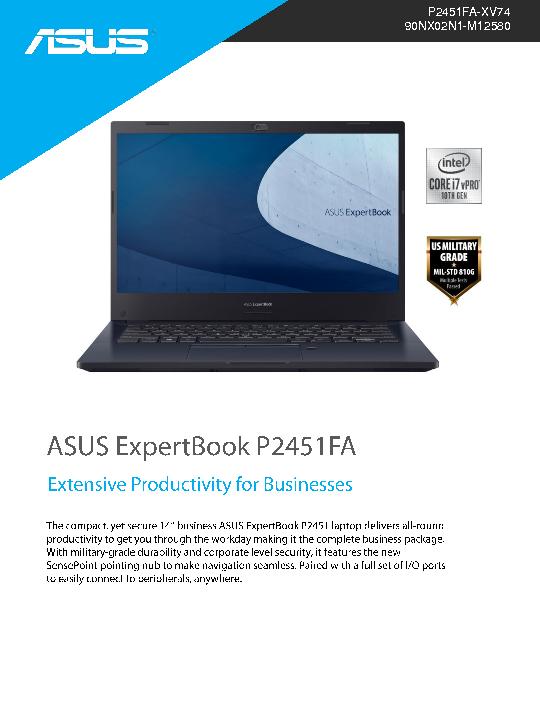 The compact 14" business ASUS ExpertBook P2451 laptop is the complete business package. You can count on it to deliver the productivity your employees need to get through the workday. Built with military-grade durability and corporate level security, the ASUS ExpertBook P245 features the new SensePoint pointing nub for seamless navigation and a full set of 1/0 ports for easily connecting to peripherals anywhere. Contact the tech experts at M&A Technology to get started with the ASUS ExpertBook P2451.
Where Should We Send This Information?
Thank you for requesting this information. Please enter your email address below so that we know where to send it.