Here is the information that you are requesting:
Introducing the Smart Video-Conferencing Solution from ASUS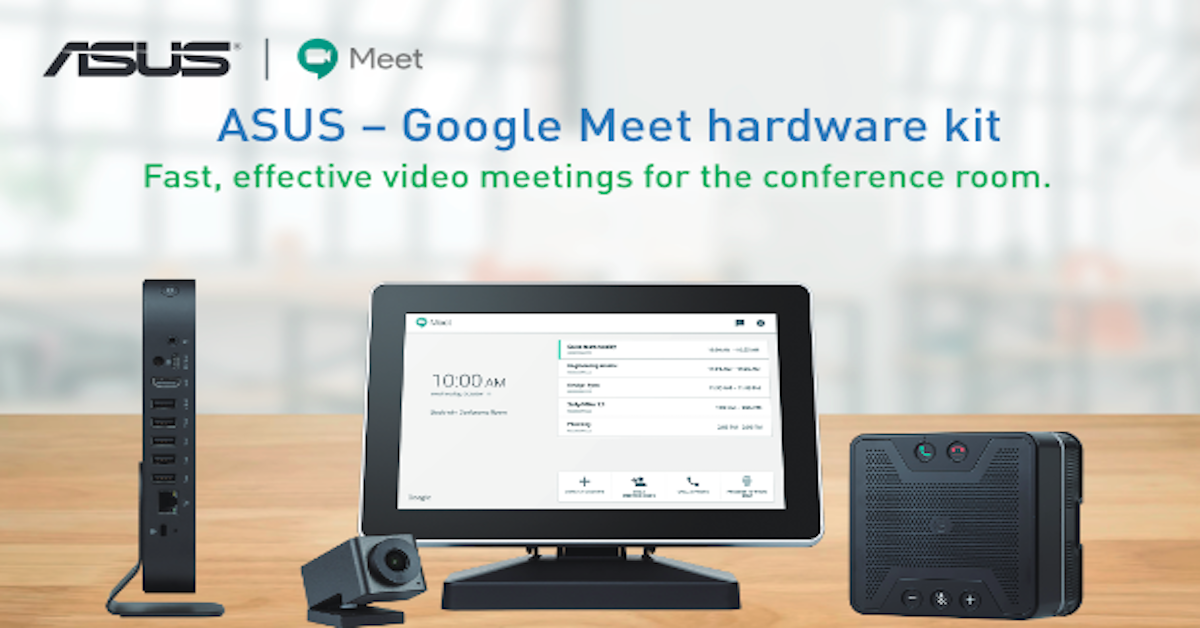 There's no doubt about it. ASUS - Google Meet hardware kit is THE smart video-conferencing solution, and the best choice for fast, effective meetings in the conference room. This outstanding package includes: stunning HD resolution; compact ASUS - Google Meet Computer System powered by Intel® Core™ i7 processor; 4w K UHD camera with a wide 120º field of view; touchscreen control panel for one-touch meeting management; and high-quality speakermic box that employs echo-cancellation and noise-suppression technologies to deliver crystal-clear audio. There's much more to see, so read the solutions guide for complete features and benefits. Then contact M&A Technology for assistance in achieving faster, more effective videoconferencing with the ASUS -Google Meet hardware kit.
Where Should We Send This Information?
Thank you for requesting this information. Please enter your email address below so that we know where to send it.