Here is the information that you are requesting:
Seguridad y Microsoft Teams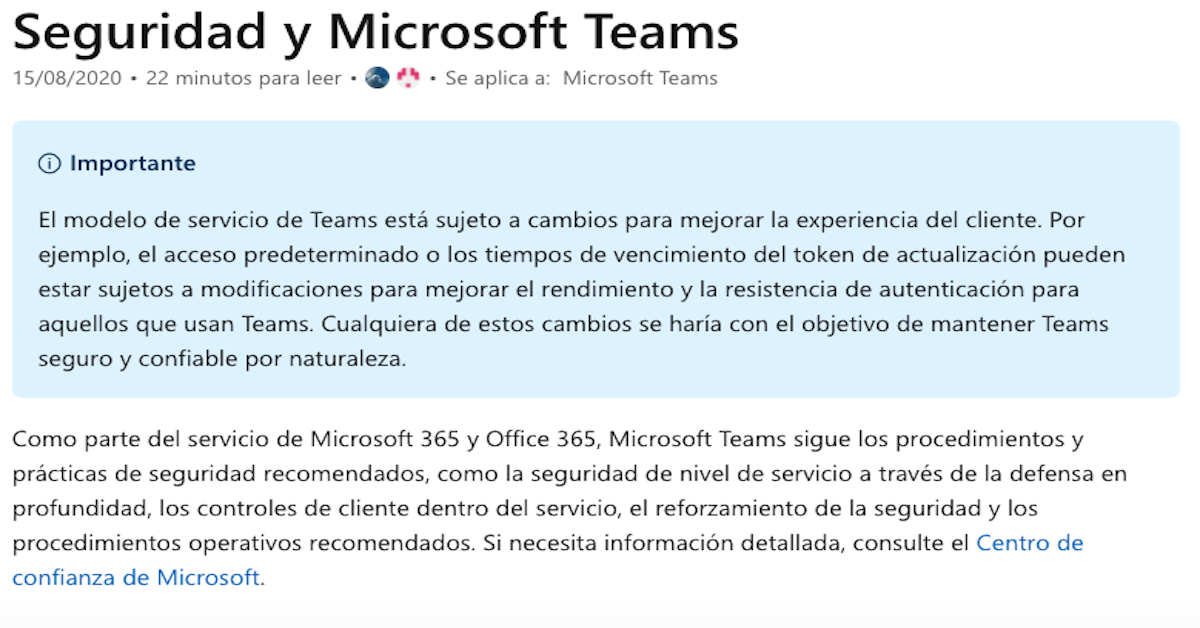 Microsoft Teams sigue todas las prácticas y procedimientos de seguridad recomendadas, como parte de los servicios de Microsoft 365 y Office 365. En este artículo se describe cómo Teams maneja las amenazas de seguridad comunes con ayuda de una defensa a profundidad, controles de los clientes dentro del servicio, refuerzo de la seguridad y prácticas operativas recomendadas. Teams es confiable por diseño y proporciona información sobre su marco de seguridad para mantener a los usuarios bien protegidos.
Your Information
Thank you for requesting this information. First, please enter your name and email address below so that we know who is making this request.