Here is the information that you are requesting:
 Solve Cyber Resilience Challenges with Storage Solutions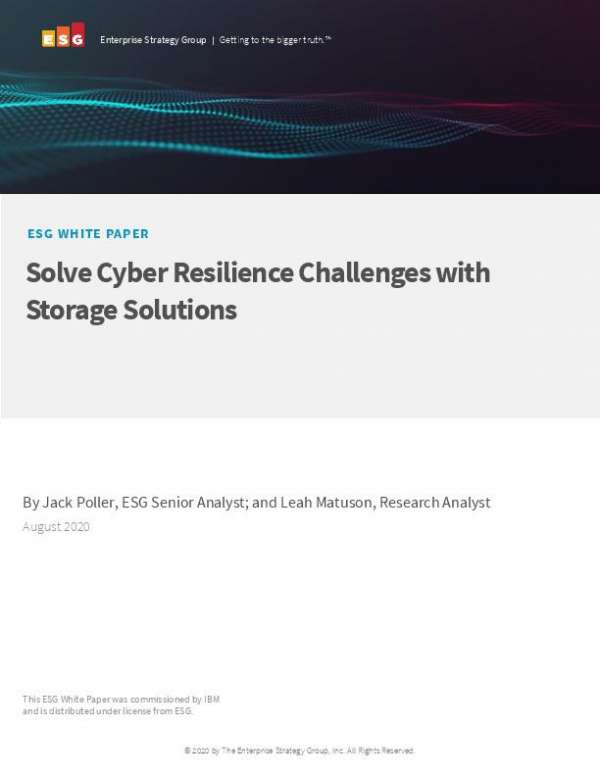 Today's IT infrastructure is complex. This whitepaper from analyst firm ESG explores how building cyber resilience with storage helps minimize IT complexity. Get the whitepaper to examine how storage solutions with built-in cyber resilience help infosec teams safeguard critical data and quickly respond to cyberattacks.
Where Should We Send This Information?
Thank you for requesting this information. Please enter your name and email address below so that we know where to send it.