Here is the information that you are requesting:
Don't Settle for Two-Tiered IT: Introduce Cloud-Like Benefits Into Your Company Data Center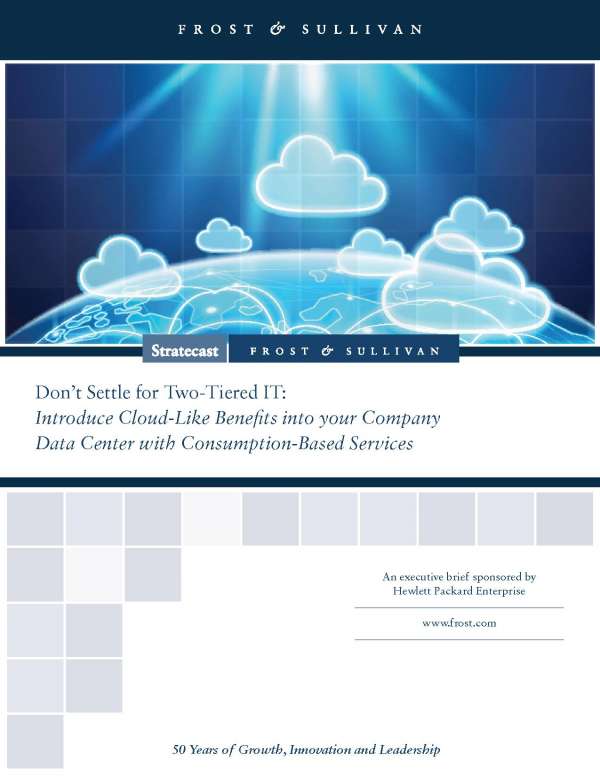 This analyst report from Frost & Sullivan explores the challenges of placing workloads in the public cloud and alternative approaches to bringing cloud benefits to the data center without the risk-- including a consumption-based IT model.
Where Should We Send This Information?
Thank you for requesting this information. Please enter your name and email address below so that we know where to send it.