Here is the information that you are requesting:
HPE Locks Down Server Security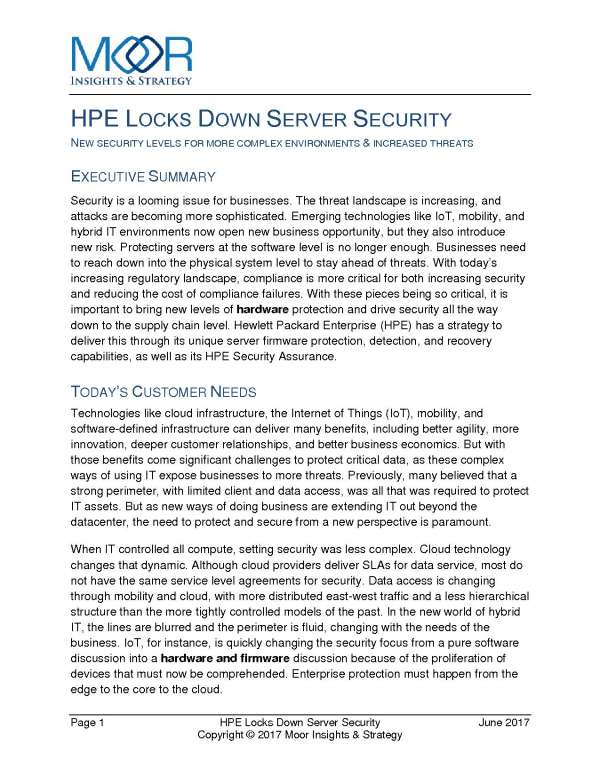 This report from Moor Insights and Strategy outlines the main problems businesses face maintaining security and compliance, demonstrates why hardware is a rising issue and shows how HPE helps enable end-to-end security.
Where Should We Send This Information?
Thank you for requesting this information. Please enter your name and email address below so that we know where to send it.