Here is the information that you are requesting:
4 Reasons Your Business Should've Started Using Internet Phone Services Yesterday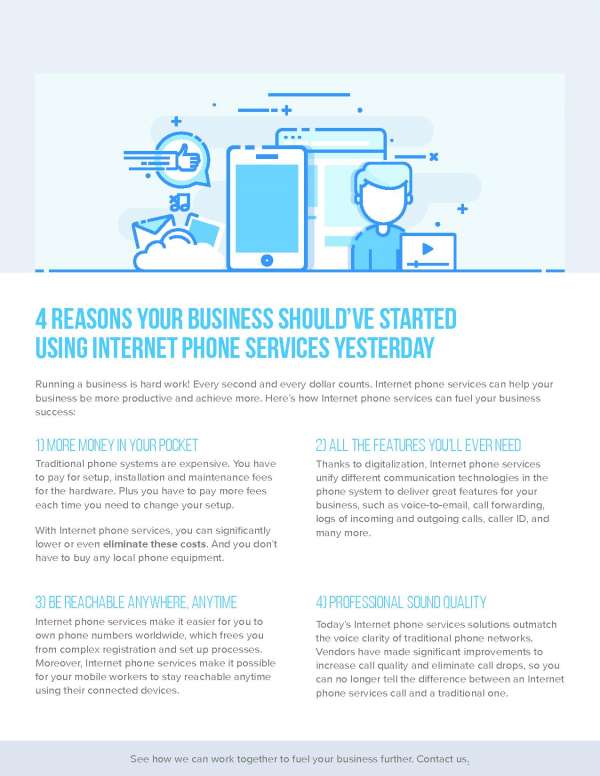 This brief, one-page white paper highlights four ways hosted telephony systems helps businesses succeed by improving productivity, agility and savings.
Where Should We Send This Information?
Thank you for your request. Please enter your name and email address below.