Here is the information that you are requesting:
Zero-Touch Deployment: A cornerstone of modern device management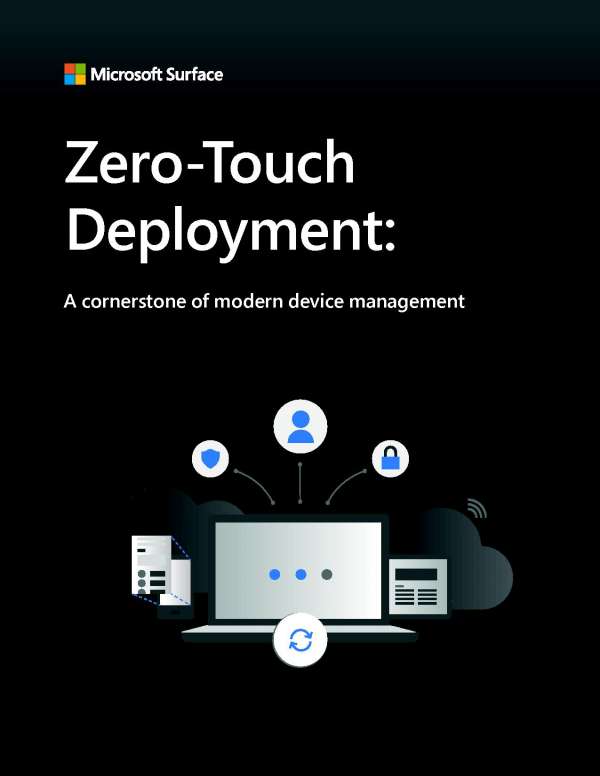 Don't deploy without your organization's security protocols in place. By leveraging features built into Windows 10, along with a variety of complementary cloud-based services and capabilities, Microsoft makes deployment simple. With "zero-touch," Surface devices go from factory-sealed to work-ready in a matter of minutes. Learn how Zero-Touch deployment is a critical component of Microsoft's innovative approach to endpoint management across the entire device lifecycle. Read the guide to learn more.
Where Should We Send This Information?
Thank you for requesting this information. Please enter your name and email address below so that we know where to send it.