Here is the information that you are requesting:
Beyond overhead  Donor expectations for driving measurable impact with technology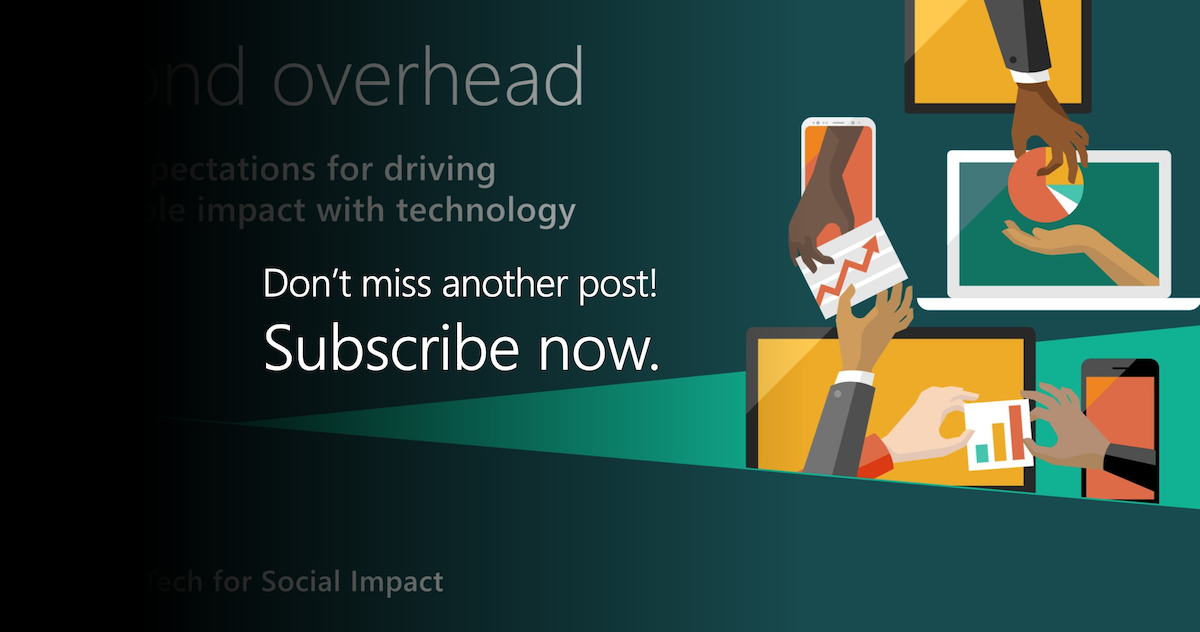 Technology is rapidly advancing, creating both great opportunities and great needs in the nonprofit sector. This document summarizes the research findings of over 2200 individual donors, volunteers, or funding decision-makers to understand what motivates them to support organizations. As donor expectations change with the digital landscape, nonprofits face an increasingly urgent need for technology that can align with and enable their organization's mission.
Where Should We Send This Information?
Thank you for requesting this information. Please enter your name and email address below so that we know where to send it.