Here is the information that you are requesting:
Mobile 10th Gen Intel® Core™ U-Series and Y-Series Processors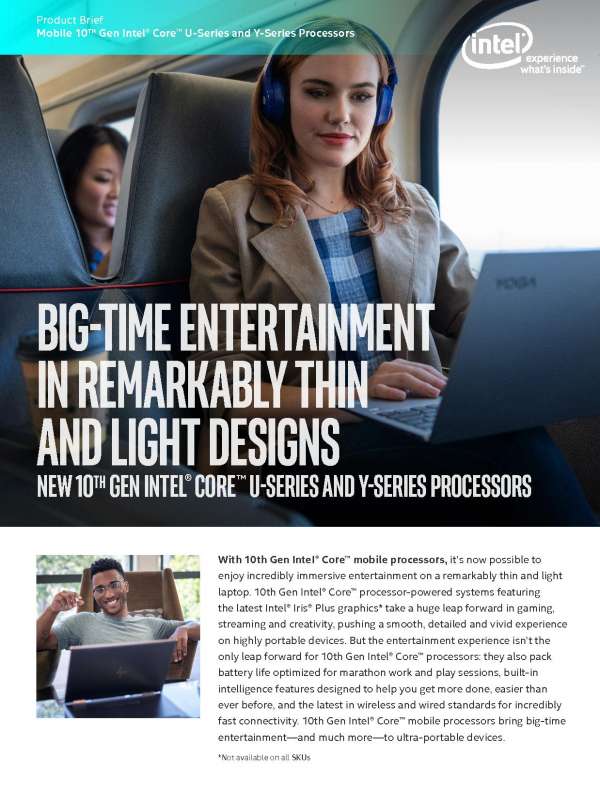 This product brief, "Big-Time Entertainment in Remarkably Light and Thin Designs," breaks down the features and specifications that make the Mobile 10th Gen Intel® Core™ U-series and Y-series processors an excellent choice for immersive gaming, 4K HDR video streaming, and high-resolution photo editing. 
Where Should We Send This Information?
Thank you for requesting this information. Please enter your email address below so that we know where to send it.