Here is the information that you are requesting:
Hardware-enhanced Threat Detection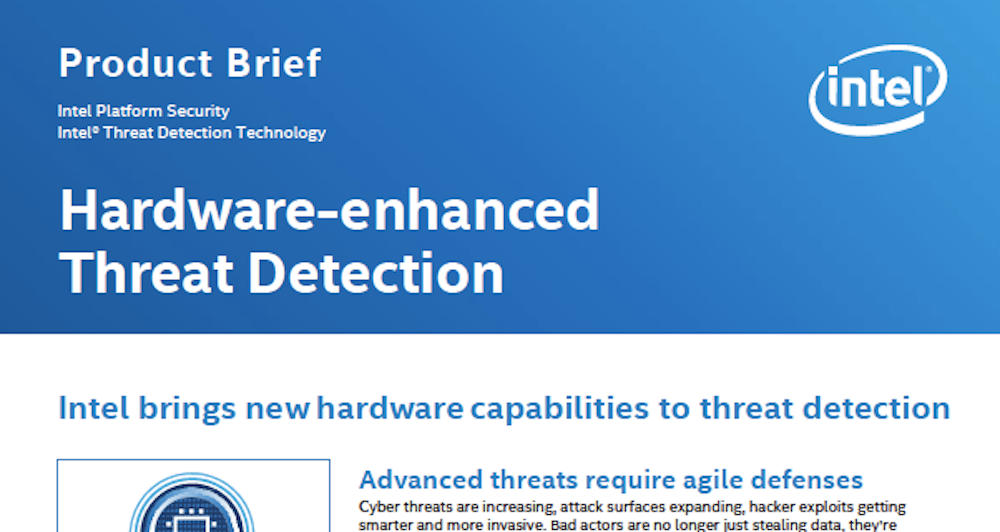 The Intel product brief, "Hardware-enhanced Threat Detection," explains how Intel Threat Detection Technology (Intel® TDT) brings hardware capabilities to threat detection. The Hardware-Enhanced Threat Detection Product Brief explains the innovative telemetry and acceleration capabilities that can identify threats and detect anomalous activity.
Where Should We Send This Information?
Thank you for requesting this information. Please enter your email address below so that we know where to send it.