Here is the information that you are requesting:
TBR PC Workstation Reliability Study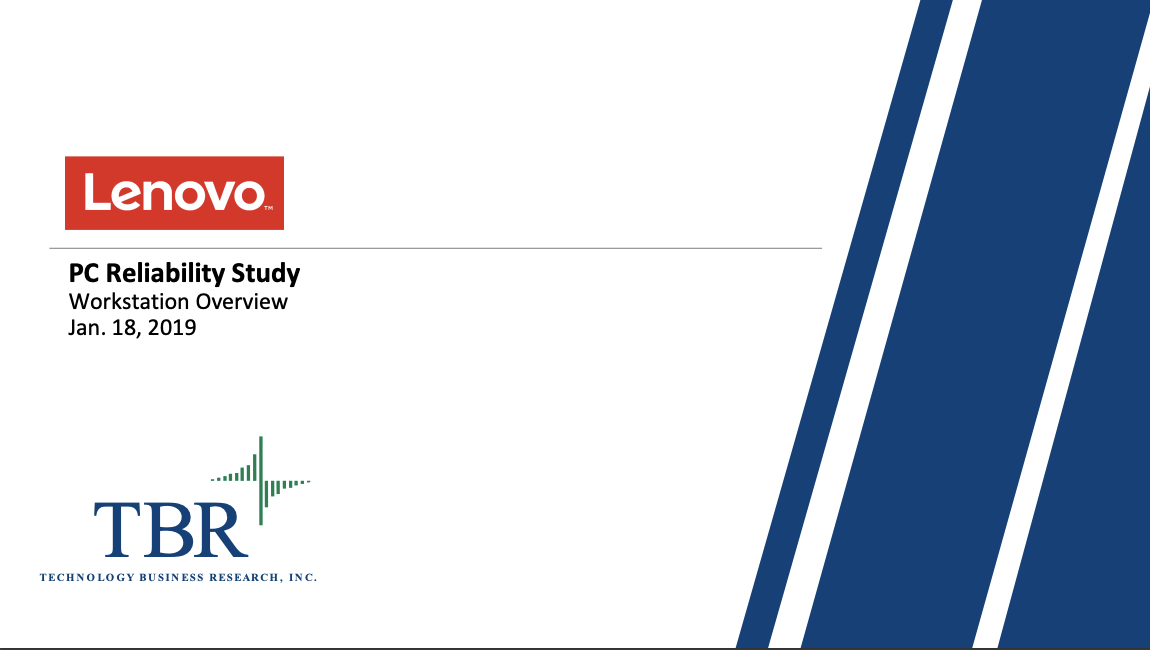 This 2019 TBR PC Reliability Study found that Lenovo® workstations in their first 3 years have lower average repair rates than both the industry and competitors. Additionally, the research determined that over 90% of customers are likely to buy Lenovo again--the highest percentage in the industry! At a time when reliability and satisfaction are deciding factors for PC workstation purchases, this study should elicit interest in new Lenovo workstation solutions.
Where Should We Send This Information?
Thank you for requesting this information. Please enter your email address below so that we know where to send it.