Here is the information that you are requesting:
HPE Locks Down Server Security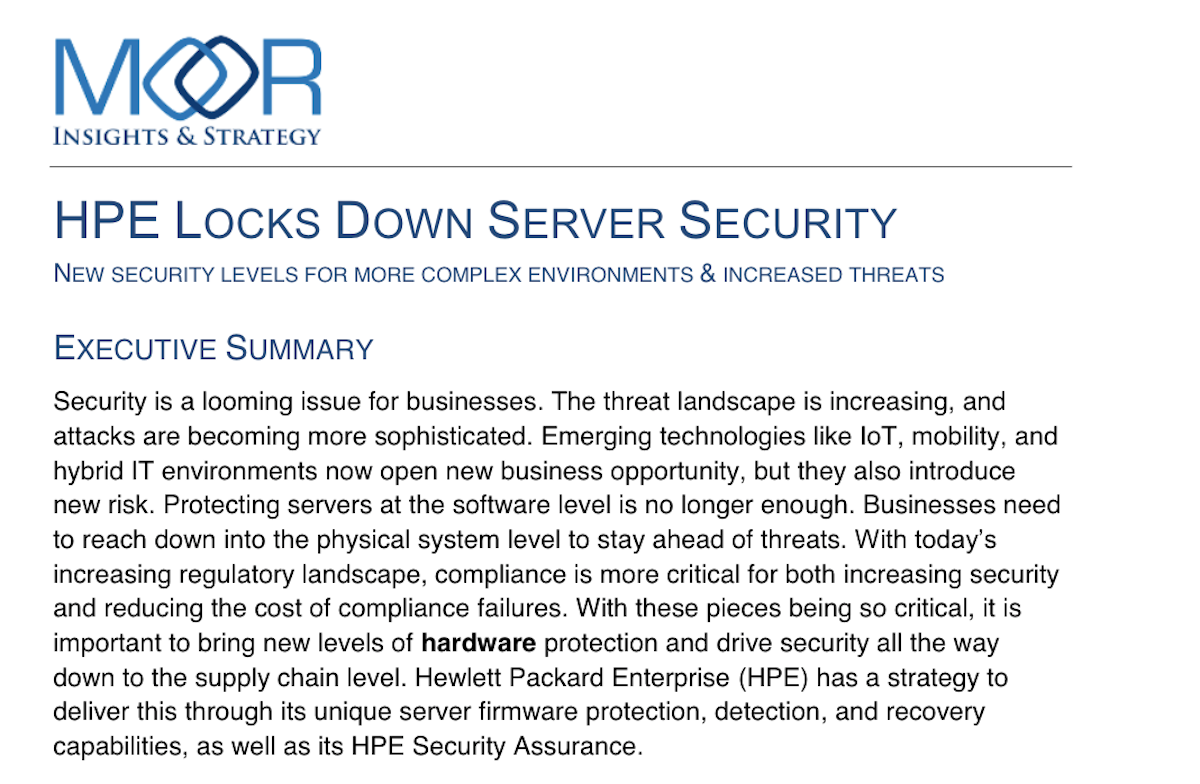 This white paper explains why HPE Gen10 servers, equipped with the silicon root of trust, are the most secure in the market. For more information, please contact us today.
Where Should We Send This Information?
Thank you for requesting this information. Please enter your email address below so that we know where to send it.