Here is the information that you are requesting:
IBM Power Virtual Server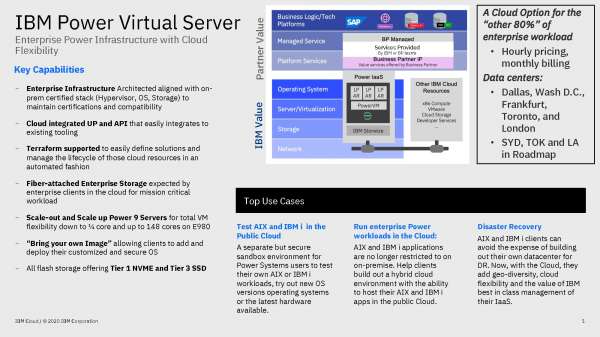 This one-page solution brief showcases the key capabilities of the IBM Power Virtual Server. Review it to learn how this offering combines enterprise IBM Power infrastructure with cloud flexibility and see the top use cases.
Where Should We Send This Information?
Thank you for requesting this information. Please enter your name and email address below so that we know where to send it.