Here is the information that you are requesting:
  The Key To Enterprise Hybrid Multicloud Strategy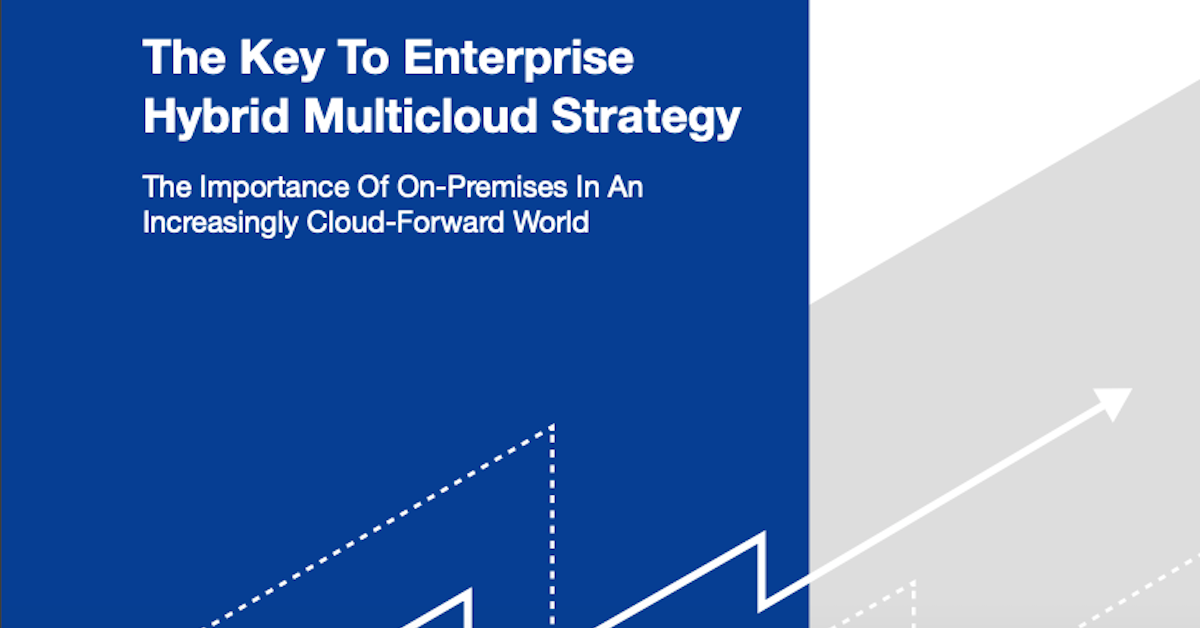 This report from Forrester finds more than half of mission-critical workloads and 47% of data-intensive workloads will be run either on-premises or in an internal private cloud in two year. Read the research to learn why on-premises infrastructure is key to enterprise hybrid cloud strategy.
Where Should We Send This Information?
Thank you for requesting this information. Please enter your name and email address below so that we know where to send it.