Here is the information that you are requesting:
Advancing achievement and equity: Growing evidence from the Fresno Unified School District Personalized Learning Initiative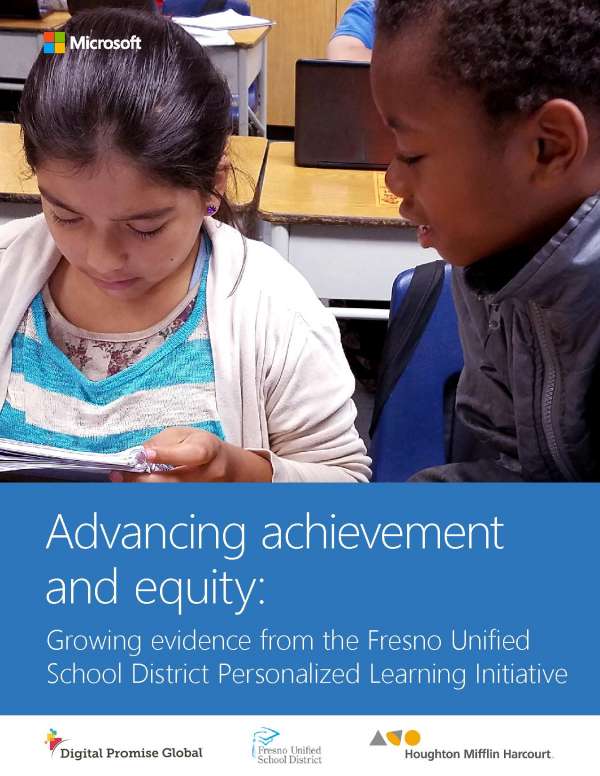 Take an in-depth look at the standardized test results following the first year of Fresno Unified School District's implementation of their Personalized Learning Initiative. Examine comparisons of everything from grade level and subject matter to student background, to gain a better understanding of where this initiative is having the greatest impact.
Where Should We Send This Information?
Thank you for requesting this information. Please enter your name and email address below so that we know where to send it.