Here is the information that you are requesting:
Increasing employee productivity with Microsoft Search in Bing and PowerApps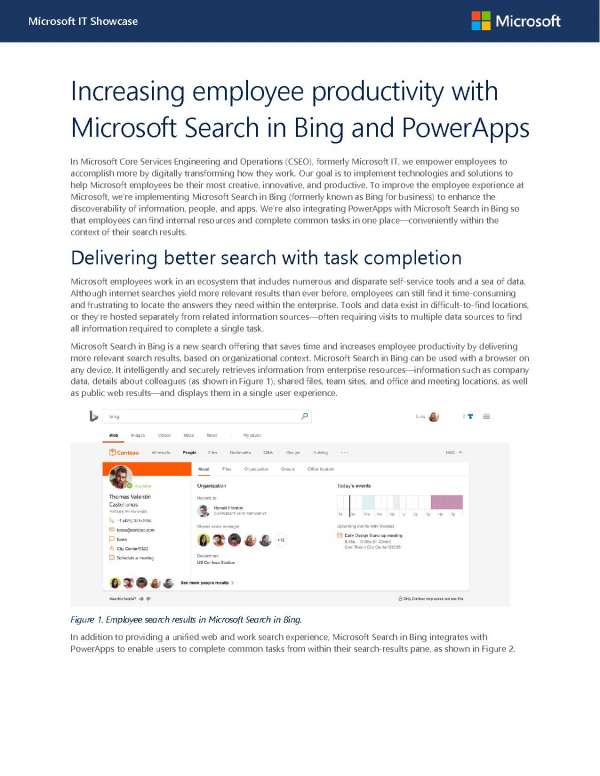 Technology exists to make our lives easier, safer, and more productive. So, why are you still using an outdated IT infrastructure? Empower your employees to accomplish more by digitally transforming how they work. At Cartridge World of Prescott & Tekamba Computers, our goal is to help you put solutions in place that can help your team accomplish more. Contact us today to find out how we can help you deliver the user experience and productivity gains your employees need to succeed.
Where Should We Send This Information?
Thank you for requesting this information. Please enter your name and email address below so that we know where to send it.