Here is the information that you are requesting:
SMB Network Security Basics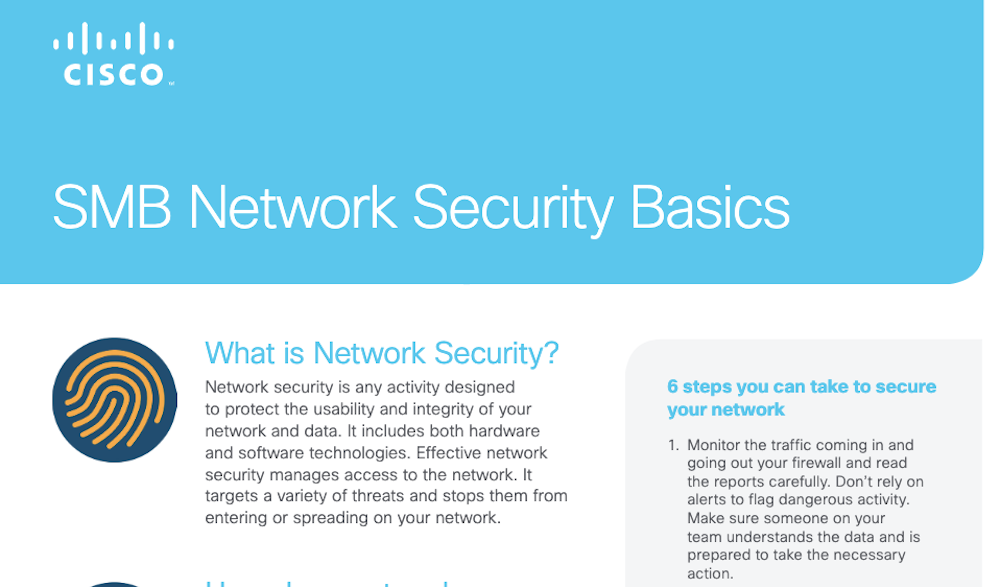 This easy-to-digest checklist about SMB Network Security Basics describes network security, how it works, and the benefits. It details 13 types of network security, plus 6 steps your audience can take to secure their network. Help your customers protect their data's usability and integrity with network security from Cisco Designed for SMB.
Where Should We Send This Information?
Thank you for requesting this information. Please enter your email address below so that we know where to send it.