Here is the information that you are requesting:
Fresno Unified, the futures challenge, and 21C Learning Design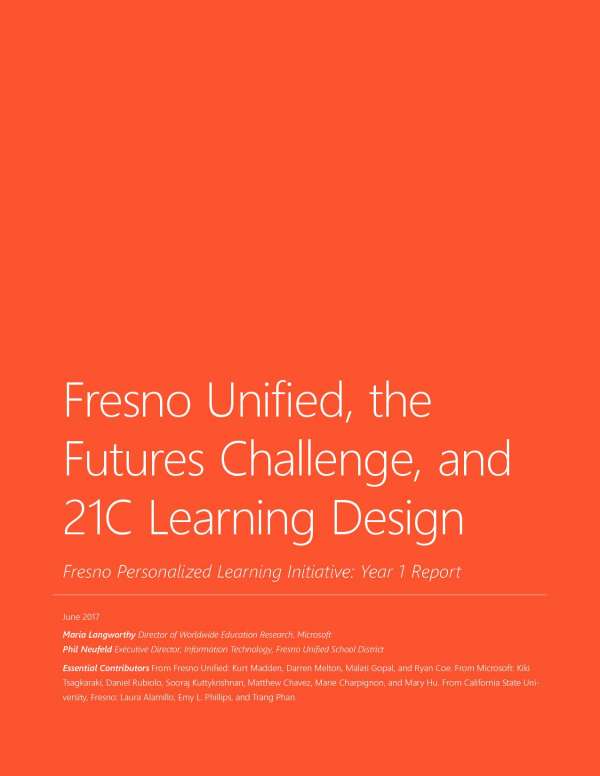 Take an in-depth look inside Fresno Unified School District's innovative Personalized Learning Initiative including their overall goals, year one progress, and adjustments for the future.
Where Should We Send This Information?
Thank you for requesting this information. Please enter your name and email address below so that we know where to send it.